Skin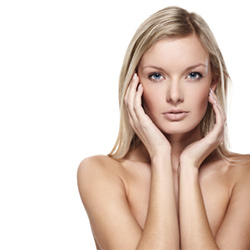 The skin is the largest organ in the body, and as a consequence of that, is prone to a wide variety of conditions which include cuts, grazes, rashes, burns, lumps and bumps. These conditions range in severity from mild through to potentially life threatening.
The branch of medicine that deals with skin diseases is dermatology.
Our skin clinics at Harley Street have years of experience in dealing with skin conditions such as those mentioned above. They have a high level of knowledge and expertise in dermatology and offer a professional yet personalised approach to patient care.
These clinics employ dedicated, efficient and friendly teams of dermatologists, surgeons, consultants, nurses, oncologists and histopathologists. They offer help and advice about a wide range of conditions which includes ways of coping with a chronic skin disorder.
Anatomy of the skin
Your skin consists of three layers:
Epidermis (top layer)
Dermis (middle layer)
Subcutaneous tissue (bottom layer)
The skin is covered in millions of tiny pores which are tiny openings on the surface through which strands of hair protrude. These hair shafts are part of hair follicles which are nourished by oil or sebum, produced from sebaceous glands at the side of the follicles. This oil helps to lubricate the skin.
But an excess of this oil causes skin problems such as acne which is one of many conditions we treat.
A pigment in the skin called 'melanin' is responsible for its colour and the volume of this determine whether it tans or burns in the sun. The greater the volume of melanin the darker the skin tone which tans in sunlight whereas a smaller volume means a fair skin which has a tendency to burn.
Everyone has a 'skin type' which is largely determined by their genes but lifestyle factors play a part. Skin types are classed as normal, dry, oily, sensitive and combination skin. Most people have combination skin.
Common skin conditions
Here is a list of the most common skin conditions treated in our clinics:
Acne
Eczema
Psoriasis
Warts
Moles
Hives (urticaria)
Rosacea
Dermatitis
We also treat a wide variety of skin rashes in adults and children. And more serious conditions such as malignant melanoma – a type of skin cancer which can be fatal if left untreated.
Treatment for skin conditions
This depends on the individual condition but there are a wide range of treatments available which are effective and efficient. These are:
Topical steroids
Antibiotics
Cryotherapy
Antihistamines
Retinoids, e.g. isotretinoin
Phototherapy
Oral medication
Laser therapy
Surgical removal of cysts/moles/warts
You will also be advised to follow a self-help plan which can be done at home. This includes a daily skin hygiene routine, using cleaning products which are kind to your skin and wearing cotton instead of man-made materials.