King Edward VII's Hospital Sister Agnes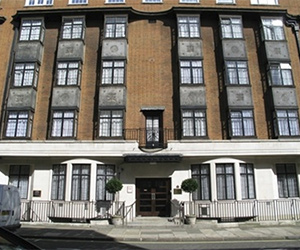 This charitable private hospital was built to treat wounded officers from the Boer war and continues to treat servicemen and women today. It has won awards for its high standard of treatment and care which places the patient at the heart of everything they do.
This top quality care is delivered using the latest medical equipment within state of the art surroundings. It is administered by a team of dedicated professionals who use their in-depth knowledge and experience to the benefit of their patients.
This hospital offers a range of services for both in-patients and outpatients. These services are delivered in a clean, comfortable environment which meets the strictest standards of hygiene and infection control. This also applies to their catering facilities which have been awarded 5 stars for their hygiene standards.
The King Edward Hospital only treats patients aged 18 and above.
Services
The Kind Edward hospital provides the following services:
Occupational therapy
Surgery
Medical care
Diagnostics, e.g. MRI scans
Physiotherapy, e.g. hydrotherapy
Pathology
Endoscopy
These are provided within top quality surroundings which include private rooms, complete with air conditioning and en-suite facilities. There are three, modern operating theatres which are fully equipped with the latest equipment and devices. These theatres are able to treat a wide range of conditions from day surgery through to complex procedures.