Prosthodontist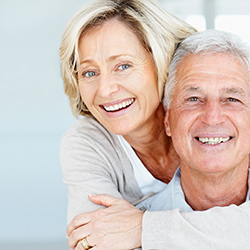 A prosthodontist uses a variety of dental procedures to restore missing teeth, repair damaged teeth and generally, improve the function and appearance of your teeth and gums. This is done using prosthetics such as dental implants and veneers.
The aim is to optimise your dental health.
Our prosthodontists possess a range of skills and expertise coupled with years of experience in this speciality. This is a complex and demanding speciality which requires a high level of commitment and knowledge of this area and other dental specialities. This is particularly important as this speciality draws upon treatment in other dental areas such as oral and maxillofacial surgery.
Prosthodontic treatments
A prosthodontist performs the following dental procedures:
Dental implants
Crown
Bridge
Cosmetic dentistry, e.g. dental bonding
Dentures, e.g. partial and full dentures
Jaw problems, e.g. temporomandibular jaw (TMJ) disorder
Partial and full oral reconstructions
This multi-disciplinary field requires the services of other dental practitioners such as dental hygienists and general dentists. This is discussed in the initial consultation between you and the prosthodontist before the creation of a personalised dental treatment plan.