Periodontist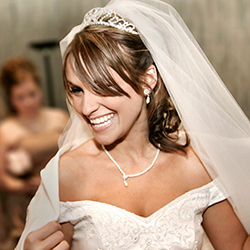 A periodontist treats a range of conditions which affect the supporting structures of the teeth, for example the gums. It also includes the jaws and the ligaments that connect the teeth to the bones – known as the periodontal fibre.
They treat conditions such as gingivitis and periodontal gum disease: two of the more common dental problems in the UK. Periodontal gum disease is more problematic in that there may be a link between this condition and heart disease.
Gingivitis
This is the milder of the two forms of gum disease. It affects most people at some point in their lives and presents as red, swollen gums which bleed when brushed.
Gingivitis is caused by a build-up of plaque on the teeth which triggers a response that affects the gums as well. This toxic response causes redness and swelling in that area.
Periodontal gum disease
This causes a set of symptoms similar to gingivitis but at a more advanced stage. The gums start to recede away from the teeth, leaving pockets where bacteria and food debris collects. This only worsens the problem, leading to loosened teeth which may eventually fall out.
This is why it is important to care for not only your teeth but your gums as well.
We have engaged the services of some of the best periodontists in their field. They have an impressive range of skills and expertise, backed up by many years of experience in this dental speciality. They use the latest equipment, techniques and materials to ensure that their patients receive a world class service.
Research in this speciality is advancing all the time with new and exciting discoveries into the causes of gum disease. The outcome is new forms of treatment and techniques which will help solve this condition and prevent further outbreaks.