Paediatric dentist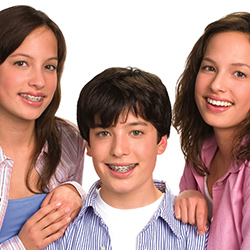 A paediatric dentist performs a wide range of dental procedures on children and young people. These procedures are mainly the same as those carried on the adults but with a particular emphasis on the needs of this age group. These include both physical and psychological needs.
Examples of these include children who require treatment for damaged baby teeth and children with special needs or some other form of disability.
Harley Street is known for its world renowned dentists which includes paediatric dentists. They are highly qualified, dedicated professionals who believe in providing the best level of care possible. They not only focus on treatment but on oral care in general with the aim of educating children and young people about the importance of dental hygiene.
Good habits learned early on in life will pay dividends later on.
Common paediatric dental procedures
The most commonly performed procedures on children and young people are:
Dental fillings
Fitting a brace
Tooth/teeth extraction
Dental cleaning (scale and polish)
Dental sealant/fluoride (protects the teeth against decay)
Root canal surgery
This also includes the fitting of a protective gumshield for sports and emergency treatment.