Eye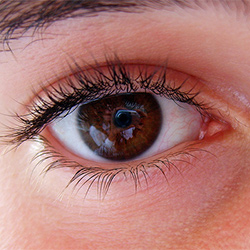 The eye clinics at Harley Street undertake a wide range of operations which include laser eye surgery, cataracts, and glaucoma and cornea transplantation. These clinics feature the very latest equipment, expertise and nursing care which are tailored to individual patient needs. This unique approach starts from the initial consultation and continues through to the aftercare stage.
Surgery and other forms of treatment are performed in comfortable, luxurious surroundings where highly trained, dedicated staff will ensure that your stay is as smooth and stress-free as possible.
Treatment includes a detailed discussion of the treatment options followed by a comprehensive eyesight test. The vast majority of patients are found to be suitable for laser eye surgery following this test.
Common eye conditions
The most common types of eye conditions treated at Harley Street include:
Short-sightedness (myopia)
Long-sightedness (hyperopia)
Presbyopia (age-related problems with focusing)
Age related macular degeneration (AMD)
Cataracts
Conditions such as presbyopia, AMD and cataracts occur in middle age upwards but short or long sightedness often develops in childhood or young adulthood.
Popular types of eye surgery
These include:
Cataract surgery
Age-related macular degeneration (AMD) surgery
Refractive surgery
Laser eye surgery, e.g. LASIK
Implantable contact lens surgery
Corneal transplantation surgery
Glaucoma
Retinal surgery
Blepharoplasty (cosmetic eyelid lift)
These and other types of surgery are carried out by world renowned surgeons who specialise in a particular area of ophthalmology. They have undergone the latest training and keep themselves up to date regarding techniques and treatments.
Laser eye surgery
Laser eye surgery is one of our most popular types of surgery and is seen as a highly desirable alternative to glasses and contact lenses. It is performed using precision type lasers which reshape the cornea of the eye, resulting in normal vision. Examples of laser eye surgery include LASIK, LASEK, Intralase and PRK.
Safety is of paramount concern at our clinics and we strictly adhere to industry-led guidelines, ensuring that your surgery is carried out to the highest standards. You are free to ask questions at any stage of your treatment which will be answered openly and honestly.