Complimentary therapies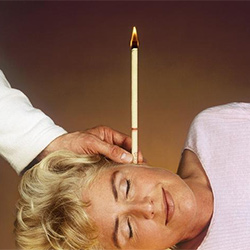 These are a series of alternative remedies which adopt a holistic or whole body approach to medicine. They explore all aspects of the patient's lifestyle which includes their physical and emotional health, occupation and reaction to stress. This differs from conventional medicine where the aim is to treat the symptoms of a disease or illness.
Harley Street has embraced this unconventional form of treatment by providing a range of complimentary therapies which are based on this holistic approach. These therapies are designed to complement existing forms of treatment or can be used in isolation.
Complimentary therapies reduce stress levels, helping you to relax and remain in control. They enable you to manage the symptoms of your condition and give you a much needed psychological boost.
Types of complimentary therapies
These include:
Aromatherapy
Reflexology
Hopi ear candles
Indian head massage
Art therapy
Hypnotherapy
Acupuncture
Nutritional remedies
Many of these therapies have been used for hundreds if not thousands of years so there is a long history to them. They are designed to support rather than replace existing forms of medicine and are becoming increasingly popular with the general public.