Cancer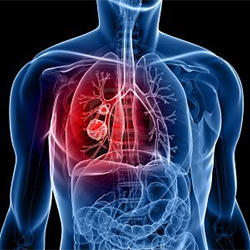 Cancer is a common condition which affects around 1 in 3 people in their lifetime. But many forms of cancer are treatable if caught at an early stage. The treatment of cancer requires a highly dedicated, concentrated effort via specialist cancer clinics such as those located within Harley Street.
Our specialist cancer units are at the cutting edge of cancer treatment and use the latest innovations, techniques and facilities to provide a first rate service to their patients. They offer a combination of conventional and alternative therapies which treat not only the physical symptoms but the emotional aspects as well.
Our clinics treat both adults and children.
What is cancer?
This is not a single disease but is the term used to describe more than 200 forms of cancer which develop in different parts of the body.
Cancer develops due to abnormal cell division in the body. These cells begin to replicate in an uncontrollable manner, forming a large growth or tumour which invades other areas within the body. These include tissues and organs.
Cancer can be localised or spread to other areas in a process known as metastasis.
Common types of cancer
The most common types of cancer are:
Breast (women)
Womb (women)
Prostate (men)
Bowel
Lung
Bladder
These and many other forms of cancer are dealt with at our premier cancer centres.
Treatment for cancer
Cancer is treated by a multidisciplinary team of highly experienced, dedicated professionals who devise treatment plan tailored to individual patient needs. Your treatment plan will be unique to you and no-one else.
This includes surgery and chemotherapy but also includes nutritional advice, complimentary therapies and counselling. This is offered to both the patient and their family.
A tailored treatment plan will include the following:
Comprehensive examination
Diagnostic procedures using the latest equipment and facilities, e.g. CT/MRI scans
Surgery
Radiotherapy
Chemotherapy
Follow up care/monitoring
The team understand that cancer is a frightening prospect for any patient and adopt a sympathetic and caring approach to this. They will discuss every aspect of the treatment with you, listening to your concerns and answering any questions you may have.
The aim is to ensure that you undergo a professional and caring experience where your needs come first.