Endodontist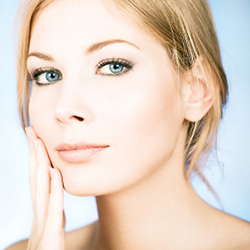 An endodontist is a dental surgeon whose speciality is the diagnosis and treatment of diseases of the root canal. An example of this is root canal surgery.
The root canal
The root canal is a channel which runs the length of the tooth and contains a soft substance or pulp. The pulp consists of tissue, nerves and blood vessels which are sensitive and prone to infections.
A single tooth may contain several canals.
If a tooth becomes decayed, the infection can spread through the enamel (outer layer) and the dentin (inner layer) before it reaches the pulp. Once there, the bacteria continue to multiply, releasing substances, e.g. pus, which along with the bacteria, travel down the root canal and exit at the end.
This causes the tissues at the base of the tooth to become red and inflamed, causing a great deal of pain to the sufferer. In some cases this causing an additional swelling in the side of the face and the formation of an abscess.
An abscess needs to be treated by an endodontist.
Root canal surgery
The endodontist will treat the abscess and prevent the infection from spreading around the rest of the body. He or she will remove the infected areas of tissue inside the root canal, allowing the surrounding areas to heal.
If a dental abscess is present the endodontist will drain it at the same time.
He or she will clean out the root canal, increasing its size to prepare it for the filling. A small amount of medication may be inserted into the root canal to kill any bacteria before the insertion of a temporary filling. This may take place over several visits.
A temporary filling is inserted to allow the tooth to fully heal before the insertion of a permanent root canal filling. This effectively seals the tooth. A crown may also be fitted as a protective measure.
Root canal surgery can be performed under a local anaesthetic.
This is an effective form of treatment and less painful than often assumed.