Dental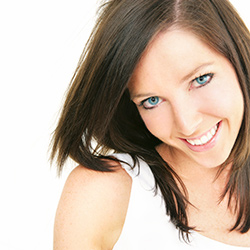 We offer first class dental treatment at Harley Street which includes the latest techniques and materials. Our clinics offer a wide range of cosmetic and restorative dental procedures in state of the art surroundings, supplied by first rate teams.
Our dentists, dental technicians, hygienists and nursing staff are committed to a high standard of care. They constantly keep their skills up to date and make use of the latest developments in the field of cosmetic dentistry. Each dentist has spent many years studying their particular specialism and uses the skills and knowledge acquired for the benefit of their patient. Rest assured you are in good hands.
They also believe in preventative care with a view to maximising your dental health via regular examinations, x-rays, cleanings and oral cancer checks. Prevention is often better than cure.
Cosmetic dentistry
Cosmetic dentistry is concerned with the aesthetics of your teeth, gums and smile. The aim is to improve or enhance some aspect of this which has a positive impact on your physical and psychological wellbeing.
Examples of cosmetic dentistry include:
Dental implants
Onlays and inlays
Teeth whitening
Smile makeover
Crowns
Veneers
Lumineers
Dermal fillers
These are the most popular cosmetic dentistry procedures.
Restorative dentistry
This branch of dentistry deals with the functional aspects of your teeth and gums. The aim is to restore the teeth, gums and supporting structures to normal which then improves their appearance. It is a combination of the functional and the aesthetic.
Examples of restorative dentistry include:
Orthodontics, e.g. braces
Treatment for periodontal gum disease
Composite (white) fillings
Dentures
Root canal surgery
Cleanings, e.g. clean and polish
Cosmetic and restorative dental procedures take place in relaxed, comfortable surroundings with a strong emphasis on safety and infection control. Every patient is treated as an individual irrespective of the type of treatment and duration. This includes a simple scale and polish through to a complete smile makeover.