Harley Street at UCH Cancer Unit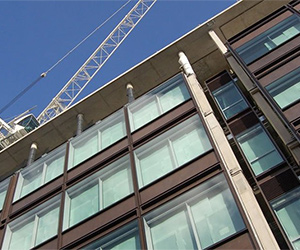 This cancer unit is a first rate centre for the treatment of many types of cancer. It is in partnership with University College Hospital and The Harley Street Clinic and together, has built a reputation for excellence in both the NHS and private healthcare.
It has won awards for its quality of treatment, facilities and care. The unit treats both adults and young people.
It provides a range of specialist services which are second to none. They range from simple day surgery cases through to complex, demanding cases which are treated in its state of the art critical care facilities.
Types of cancer
The cancer unit treats the following types of cancer:
Head and neck tumours, e.g. thyroid
Cancers of the blood, e.g. leukaemia, Hodgkins Disease
Cancers of the bone, e.g. sarcomas
Soft tissue cancers (sarcomas)
These are treated with a holistic approach: by this we mean that all of the patient's needs are considered, not just their physical health. This includes diet, exercise, counselling and other lifestyle considerations. Complementary therapies form part of this approach along with palliative care.
Every patient receives a personalised treatment plan which takes every aspect of their life into account. This is also extended to include the patient's partner/spouse and family as we recognise the importance of their support and the difference it makes to the patient's recovery.
Cancer treatment
Any treatment plan includes a comprehensive range of tests which are designed to aid with the diagnosis. These tests include MRI/CT scans which are delivered by state of the art imaging equipment.
Treatment consists of bone marrow and stem cell transplants, photodynamic therapy and advanced radiotherapy: and the use of radiosurgery to treat difficult tumours. Radiosurgery is a non-invasive form of treatment which uses radiation to kill hard to remove tumours in the brain, lungs and liver. Two examples of this device include 'CyberKnife' and 'Gamma Knife'.
CyberKnife is an innovative system which uses robotic technology to deliver high doses of radiation in a precise manner which minimises damage to surrounding healthy tissues.
Gamma Knife works in a similar way by emitting doses of gamma radiation at a tumour within the brain, with the aim of shrinking this growth. Again, it is delivered in a precise fashion to reduce the risk of damage to the surrounding healthy tissues.
Treatment is carried out by a first rate multidisciplinary team of consultants, radiologists and clinical nurses, supported by other medical professionals. These complimentary members of the team offer advice about diet, exercise and psychological support.