Cosmetic dentist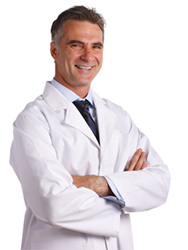 A cosmetic dentist is a highly trained professional who carries out dental work to improve the appearance of a patient's teeth, gums and smile. The aim is facial enhancement rather than a practical reason although cosmetic dentistry can be used to improve the function of the teeth or gums, for example, straightening misaligned teeth.
Cosmetic dentistry is mainly performed for aesthetic reasons.
We only engage the services of top quality cosmetic dentists at Harley Street. These dentists have undergone several years of training before choosing their speciality and have invested a great deal of time in doing so. They have a high level of skills and expertise in cosmetic dentistry, underpinned by in-depth knowledge of that speciality.
Our cosmetic dentists attend training courses, lectures, seminars and workshops in order to keep themselves up to date with the latest research and developments in their field.
They are supported in their work by equally dedicated and experienced dental nurses, hygienists and other related staff who are committed to providing excellent patient care.
Types of cosmetic dentistry procedures
A cosmetic dentist performs the following procedures:
Smile makeover
Dental implants
Veneers
Lumineers
Teeth whitening
Gum reshaping
Tooth reshaping
Dental bonding
White fillings
Smile makeover
A Smile makeover is a combination of procedures to improve your smile. This includes repairing chipped teeth with porcelain veneers, teeth whitening to clean stained teeth, a brace to straighten badly aligned teeth and dental implants as a replacement for missing teeth.
Dental implants
A dental implant is a synthetic version of the root of a tooth. They take the form of a slim titanium rod which is inserted into a socket within the jawbone. This acts as an anchor for a replacement crown or dentures.
Veneers
A veneer is a thin, tooth coloured shell, made from porcelain or ceramic which is fixed to the outer surface of a tooth to improve its appearance.
Lumineers
Lumineers are an ultra-thin type of veneer which is attached to the front of the teeth. They have an attractive white colour and are a good solution to the problem of stained, chipped or crooked teeth.
Teeth whitening
Tooth whitening is a popular procedure in which badly stained or discoloured teeth are bleached to improve their appearance. The aim is a clean, white smile.
Gum reshaping
Gum reshaping is performed to trim an excess of gum tissue which overhangs the teeth, causing embarrassment and a reluctance to smile.
Tooth reshaping
Tooth reshaping is used to correct a chipped, worn or pitted tooth. The dentist uses a variety of tools to reshape the tooth so that it is aligned with the rest.
Dental bonding
A commonly used technique in cosmetic dentistry, bonding is where dental putty (similar to paste) is applied to the teeth to correct an imperfection. Examples of these include repairing a chipped tooth, filling in a gap between the teeth, acting as a white filling for a tooth or to cover a stained tooth.
White fillings
The most popular material for a dental filling is silver amalgam which is prized for its strength and durability. But many people are opting for 'white fillings' which match the natural colour of their teeth.
All of these procedures are performed using the latest dental technology, materials and techniques.