Hair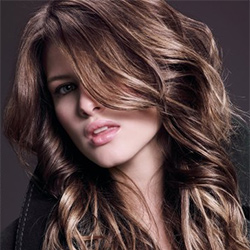 If you are experiencing hair loss then there are various options available to you via our hair clinics. They provide surgical and non-surgical solutions to the problem of hair loss which results in new hair growth and a boost to your confidence. They also offer eyebrow reconstruction and scar repair as well.
Hair loss treatment including surgery is carried out by our top ranked, highly reputable surgeons and trichologists who have developed skills and expertise in this area after many years study. They understand the importance of hair loss and its effects on their patient's wellbeing. They treat every patient as an individual and devise a course of treatment which best suits their needs.
The study of hair and its related disorders is called trichology.
Hair loss
Hair loss is a common condition that mainly affects men although women can also be affected. The most common cause is male pattern baldness (androgenetic alopecia) which occurs due to over-production of a derivative of the male hormone testosterone. This causes the hair follicles to shrink, resulting in hair being shed but not replaced.
The outcome is a bald patch on the top and sides of the head. Hair loss continues until a 'horseshoe' pattern of hair remains on the head. In some cases it leads to a complete loss of hair.
Female hair loss occurs for a variety of reasons which include autoimmune disease, pregnancy, extreme dieting, medication and stress.
Treatment for hair loss
There are two forms of treatment for hair loss: surgical and non-surgical.
The surgical option means a hair transplant, of which there are, several techniques to choose from. Our highly skilled surgeons will have expertise in a particular technique, for example, Follicular Unit Extraction (FUE).
A hair transplant involves the removal of donor hair from the back and sides of the head which is then grafted into the bald (recipient) patches. This triggers the growth of new hair.
There are two ways of doing this:
Strip harvesting: removal of a strip of donor hair
Follicular Unit Extraction: removal of individual hair follicles.
The hair transplant surgeon will discuss both techniques before recommending either one for you.
The non-surgical option involves medications such as Minoxodil and Finasteride. These are both effective forms of treatment and can be taken as part of a hair transplant treatment plan.
Your surgeon will decide whether you are a suitable candidate for a hair transplant and if not, will recommend alternative forms of treatment.